Makeup is an art which, make you feel beautiful every day or on some special day.
HD Makeup
After the high definition cameras entered, they exposed the tiniest details like wrinkles, blemishes, creases and even the thick and unnatural cakey makeup. It became difficult for the makeup artists (MUA) to hide the small flaws on the brides' and celebs' faces as every minute detail got highlighted under the high definition lenses. And that's what led to the existence of HD Makeup or High Definition Makeup. Done in the traditional way of manual blending using brushes and blenders, HD Makeup is what most celebs and international professional makeup artists swear by. And the reason is pretty obvious, it lends a very natural, non-cakey and a soft flawless look.
The products used in HD makeup are what makes this type of makeup stand out from the rest. The HD Makeup products are high-end and are coated with light-diffusing coatings which help blur the light when it reflects back. Eventually, it all leads to a rather smooth, transparent yet flawless and blemish-free look which doesn't look unnatural at all. HD Makeup looks sheer while still hiding the skin flaws like uneven texture, blemishes, pores, scars, etc. It is the makeup that every bride dreams of as HD Makeup manages to appear invisible and feel featherlight while also camouflaging the imperfections. The products are further designed in a way that they blend seamlessly with the skin.
HD Makeup is done the traditional way, i.e. with brushes and blending sponges. HD makeup is done using the high-end HD products which are designed in a specific way that they scatter light on the skin making it look softer and prettier.
Airbrush
Airbrush makeup is a lightweight makeup applied with an air gun. Liquid foundation is poured into the small chamber of the air gun and sprayed on the bride's face. As the trigger is pressed, a mist of foundation covers the face to give a flawless finish and the makeup blends perfectly with the skin.
As the makeup is sprayed on the skin, millions of droplets connect to create even and flawless skin texture. One of the best advantages of Airbrush Makeup is that it stays intact for long. In fact, it stays afresh for as long as for 12-24 hours.
Another thing that you must know is that the Airbrush Makeup products contain silicon that fills up the pores and fine lines. But it does it to an extent. Airbrush makeup is unable to cover the blemishes completely and sometimes the blemish appears behind the makeup. A professional is needed to fix the flaw manually.
HD Makeup vs Airbrush
Both HD Makeup and Airbrush Makeup have their own sets of pros and cons! Both these raging techniques cost more than the traditional bridal makeup. But the end results that they lend prove that the splurge is worth it. However, both HD and Airbrush Makeup depend largely on the skill of Make up artist.
Have a look below, before you choose between the Airbrush and HD Makeup.
HD Makeup uses luxe products that exude a flawless yet natural makeup look.

HD Makeup successfully hides all your blemishes and acne, whereas Airbrush does it to an extent. In the airbrush makeup, a professional is needed to hide the flaws manually.

Airbrush Makeup lasts longer than HD Makeup.

Airbrush makeup will not be a good choice for the brides with dry skin as it will give a flaky look as the foundation used is less creamy than the regular foundation.

Airbrush makeup is mostly suggested for oily skin whereas HD Makeup is suitable for all skin types.

It is a tedious task to re-blend the makeup with Airbrush, unlike regular makeup.

If done even a tad bit heavily, airbrush makeup is sure to make your face drenched in gobs of makeup.

HD Makeup takes longer time whereas Airbrush is a quicker technique.

Anyone with texture, be it acne, bumps, or flakes, should opt for HD makeup. Such texture cannot be hidden well with airbrush makeup, as airbrush makeup emphasises flakes and unevenness. HD makeup is therefore better for brides with acne or flaky skin.
Mineral Makeup
Mineral makeup is generally considered to be significantly safer than traditional makeup. It doesn't contain any of the chemicals, dyes or synthetic fragrances of other makeups and is therefore gentler on your skin. Mineral makeup is made of materials extracted from our precious Earth. The main ingredients are minerals such as iron and zinc oxides.Mineral makeup is all about getting that natural finish with makeup that looks like your skin, but better. The products for this type of makeup style are made using compressed minerals and they don't have any oil. This is generally the preferred makeup technique for oily skin types, but with the rightful application can work fabulously for any skin type.
——————————————————————————————————————————
Makeup styles 
Simple Makeup Look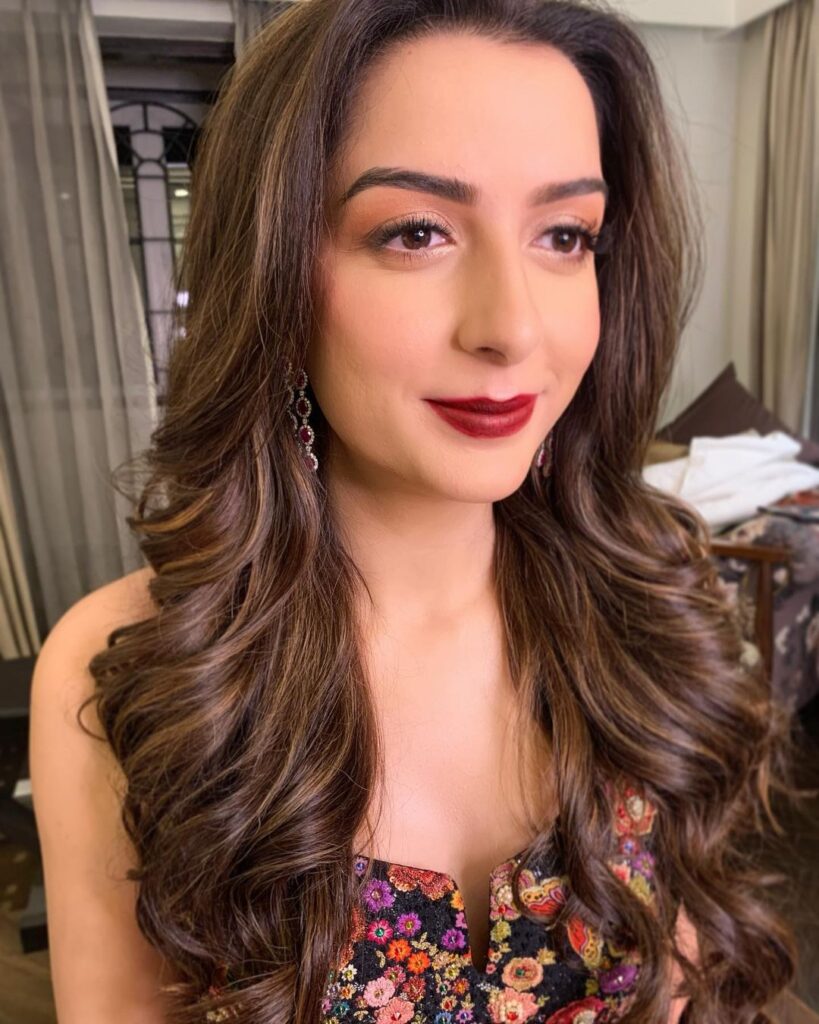 Courtesy: Urmi Kaur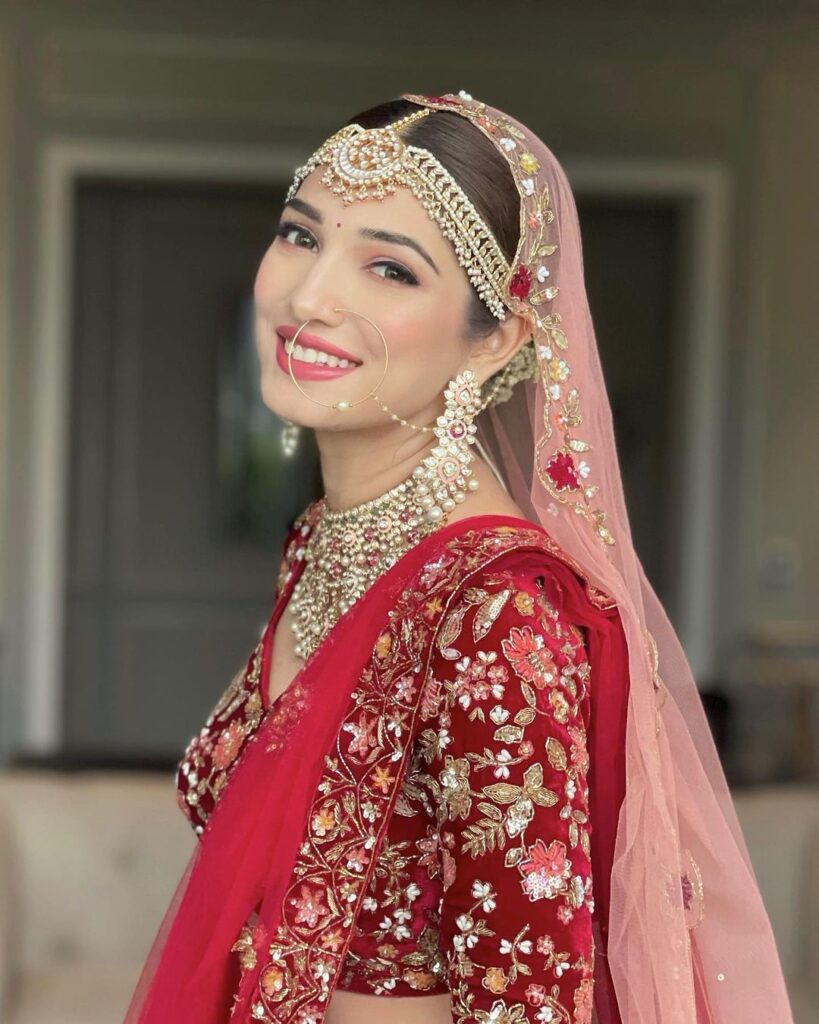 Courtesy: Shradha Luthra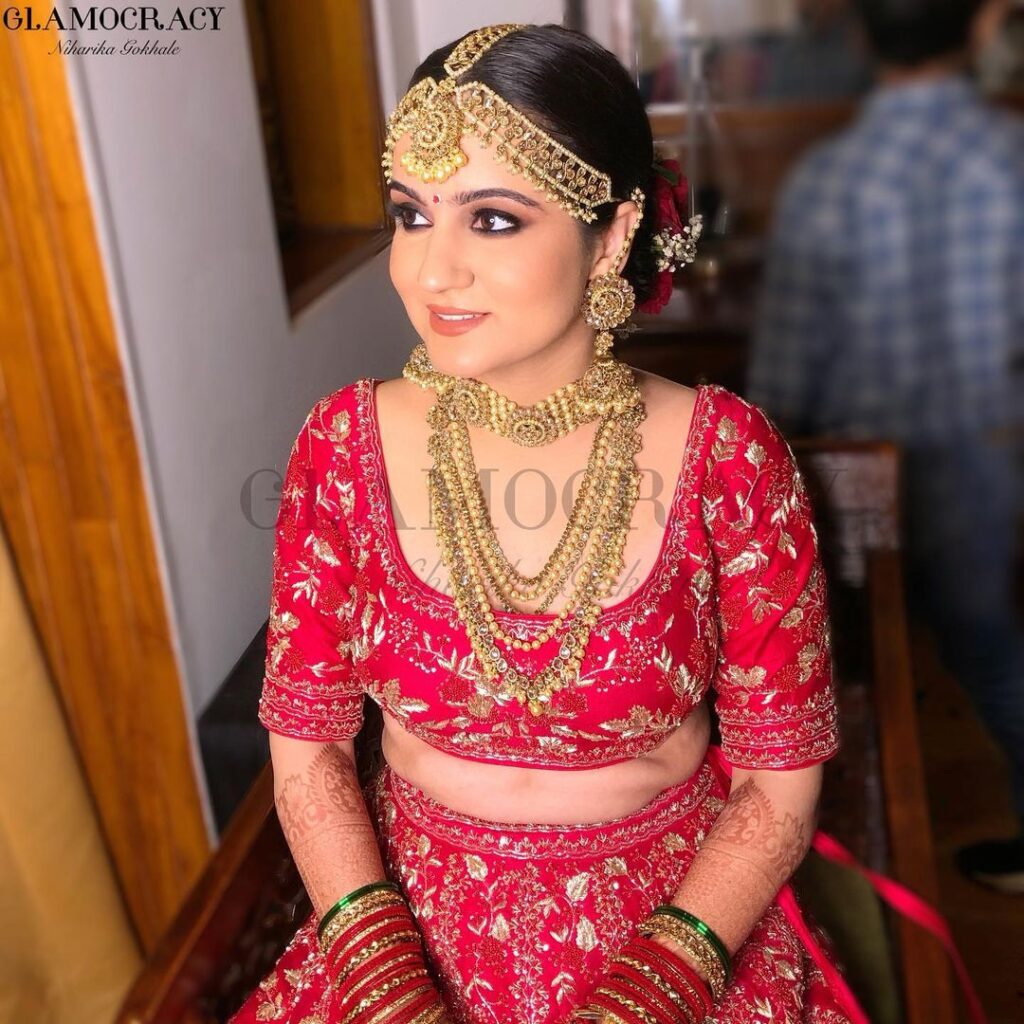 Courtesy: Niharika Gokhale
Minimal Eyes With A soft Base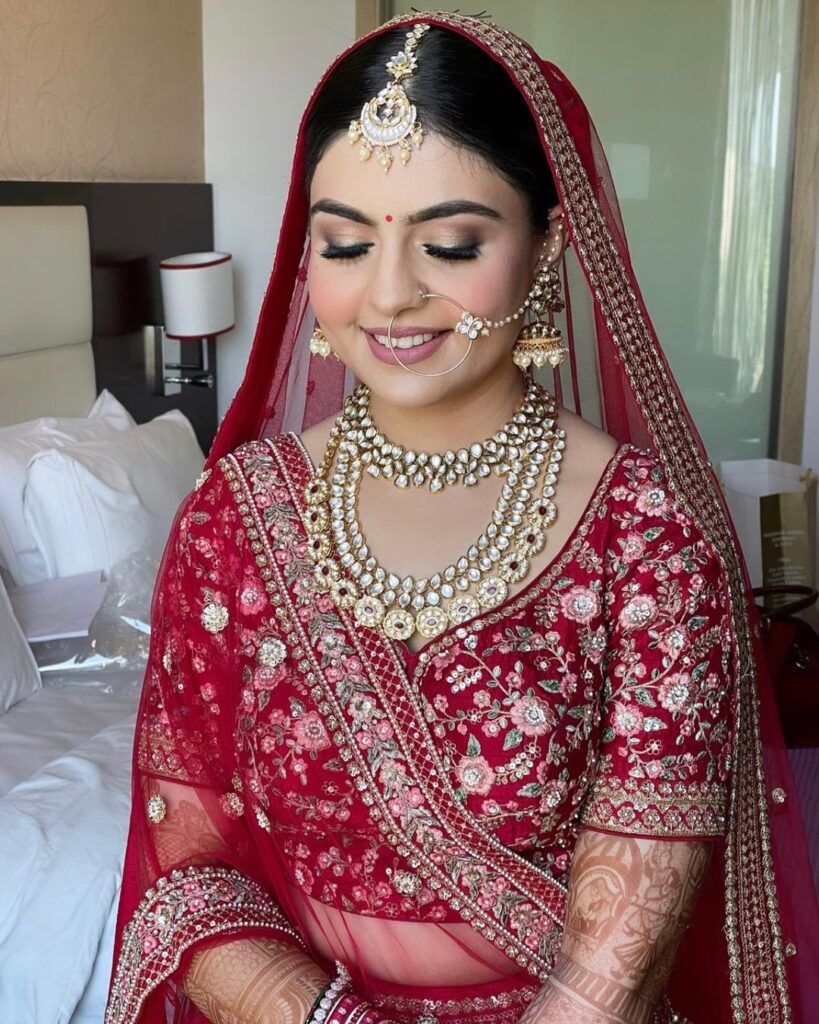 Courtesy: Isha Khanna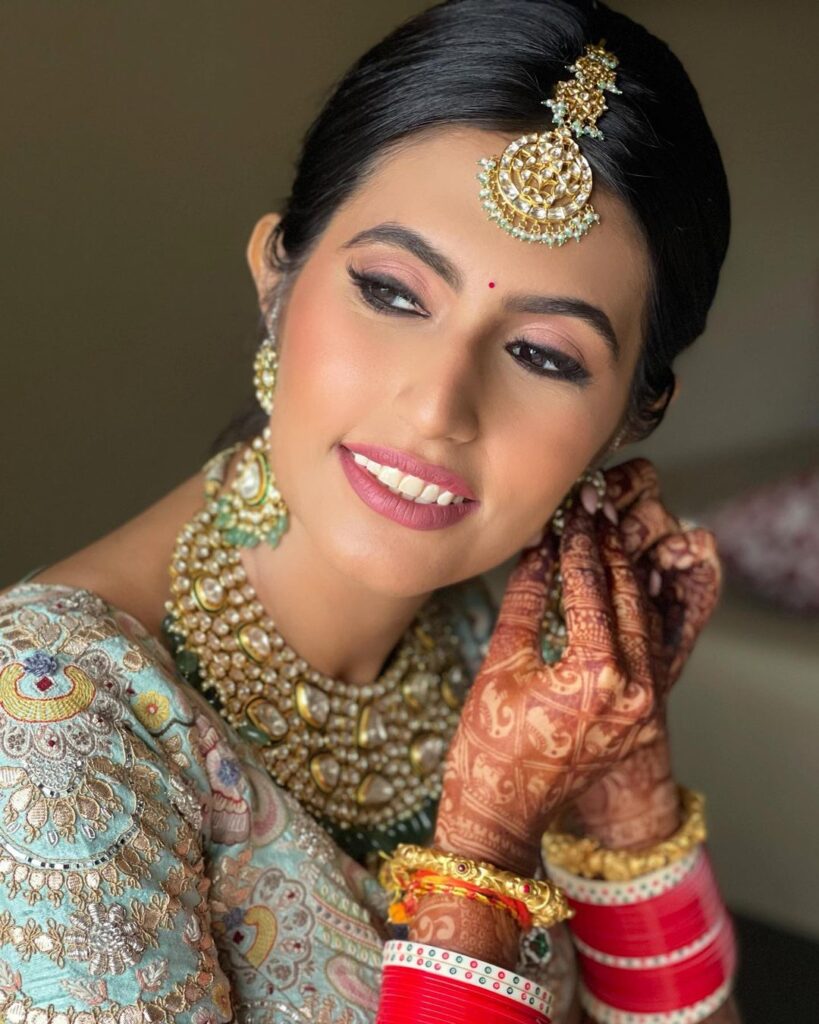 Courtesy: Urmi Kaur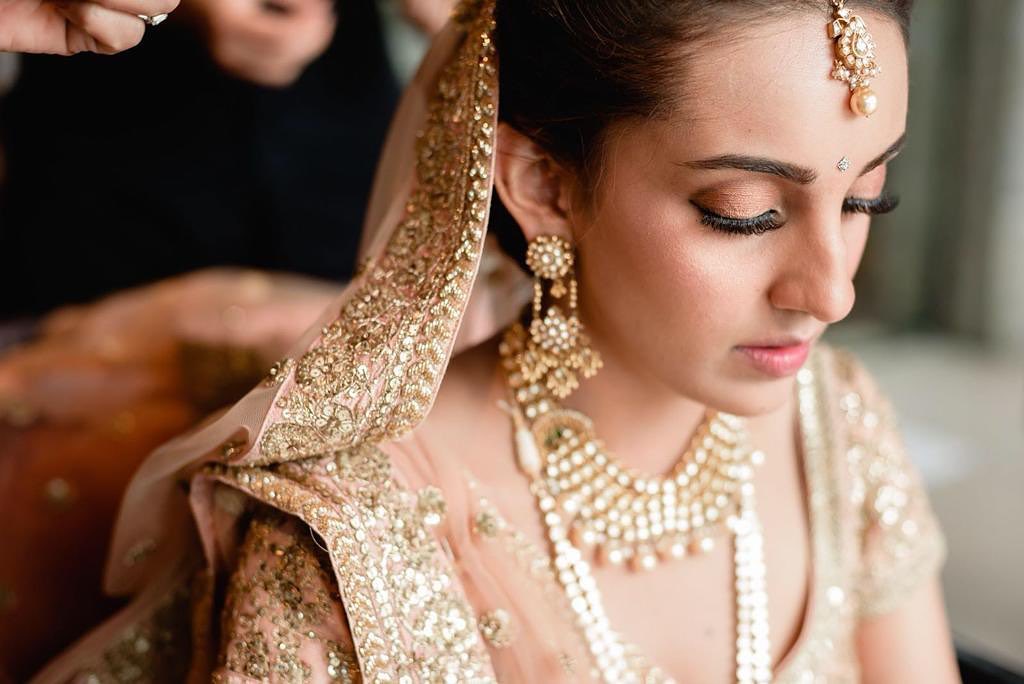 Courtesy: Simran Takkar
Smokey Eyes & Heavy Contour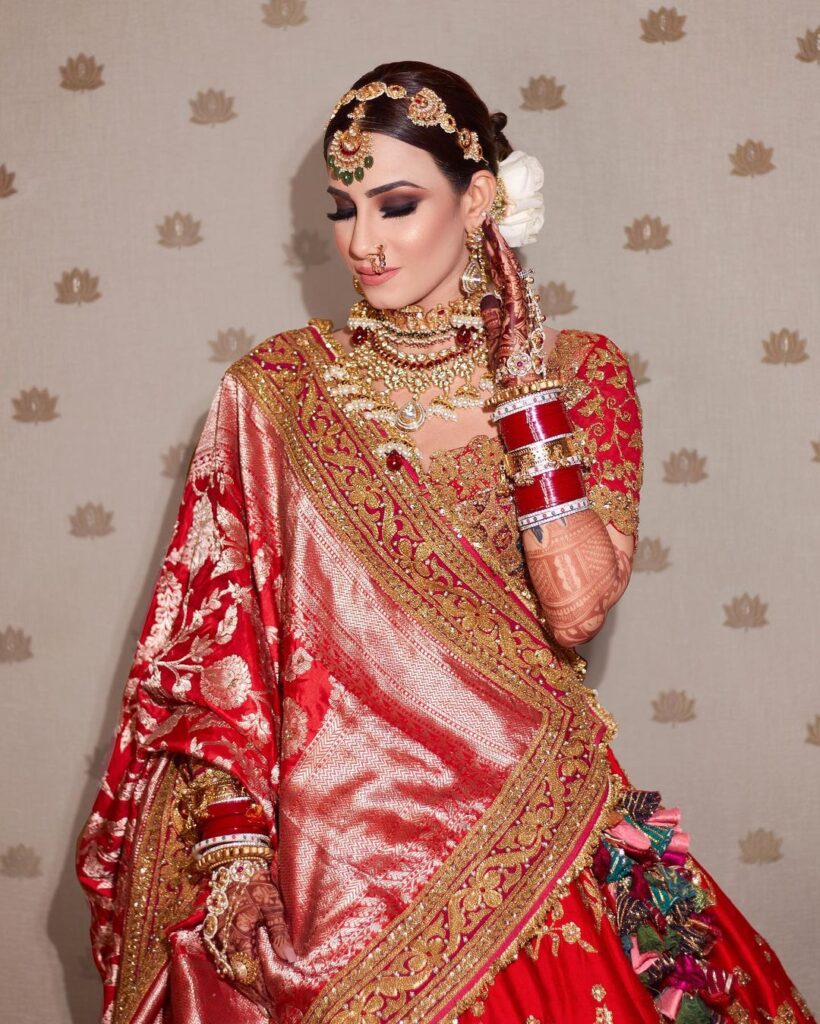 Courtesy: Amrit Kaur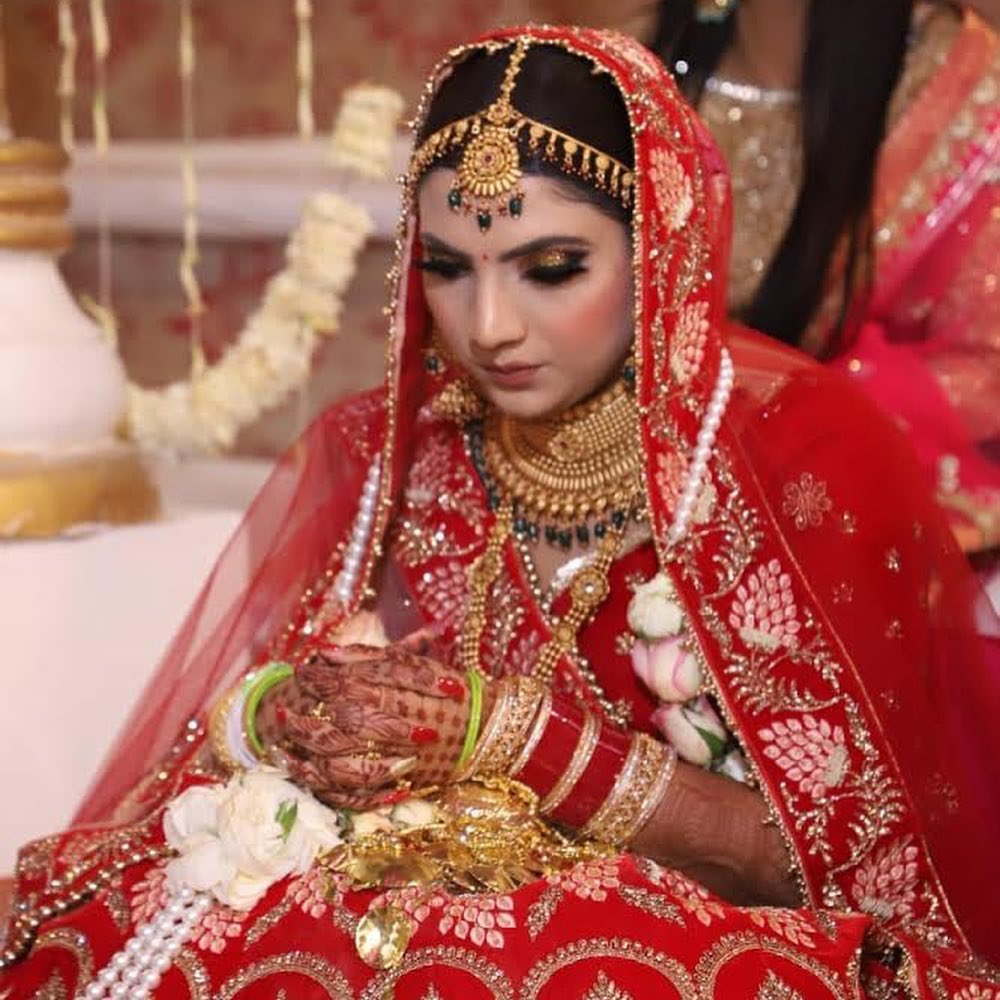 Courtesy: Shaifali Nagpal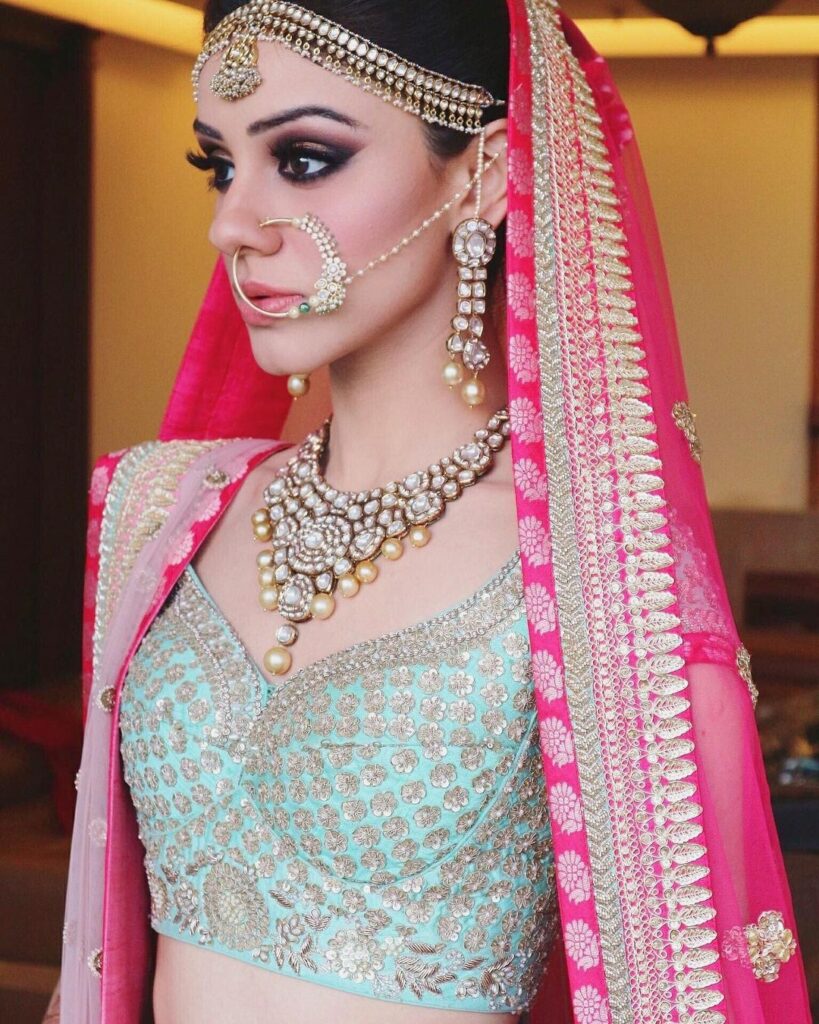 Courtesy: Simran Takkar
Dramatic Night Makeup Look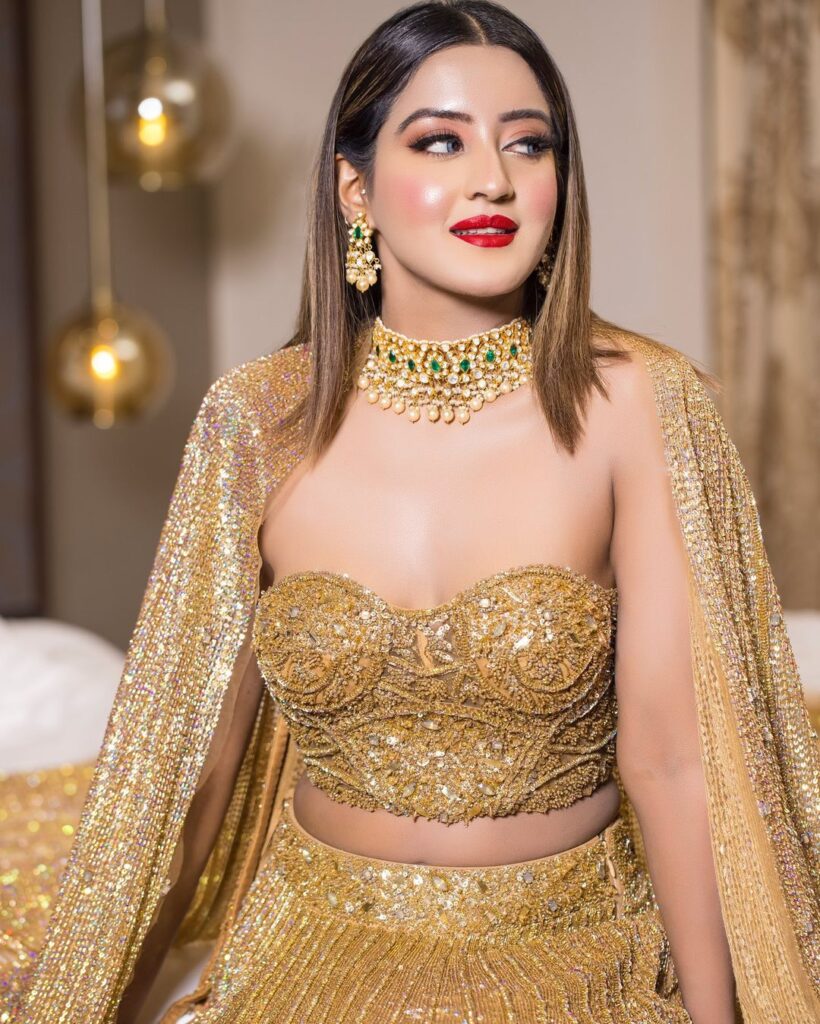 Courtesy: Guneet Virdi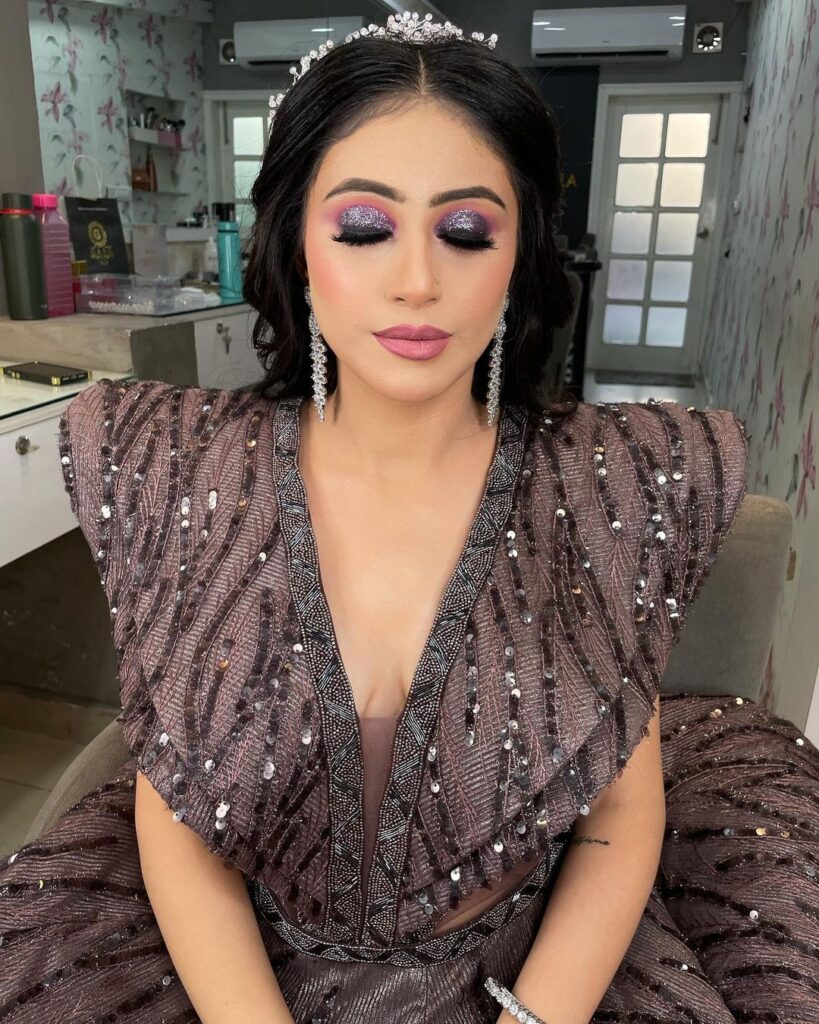 Courtesy: Aarushi Oswal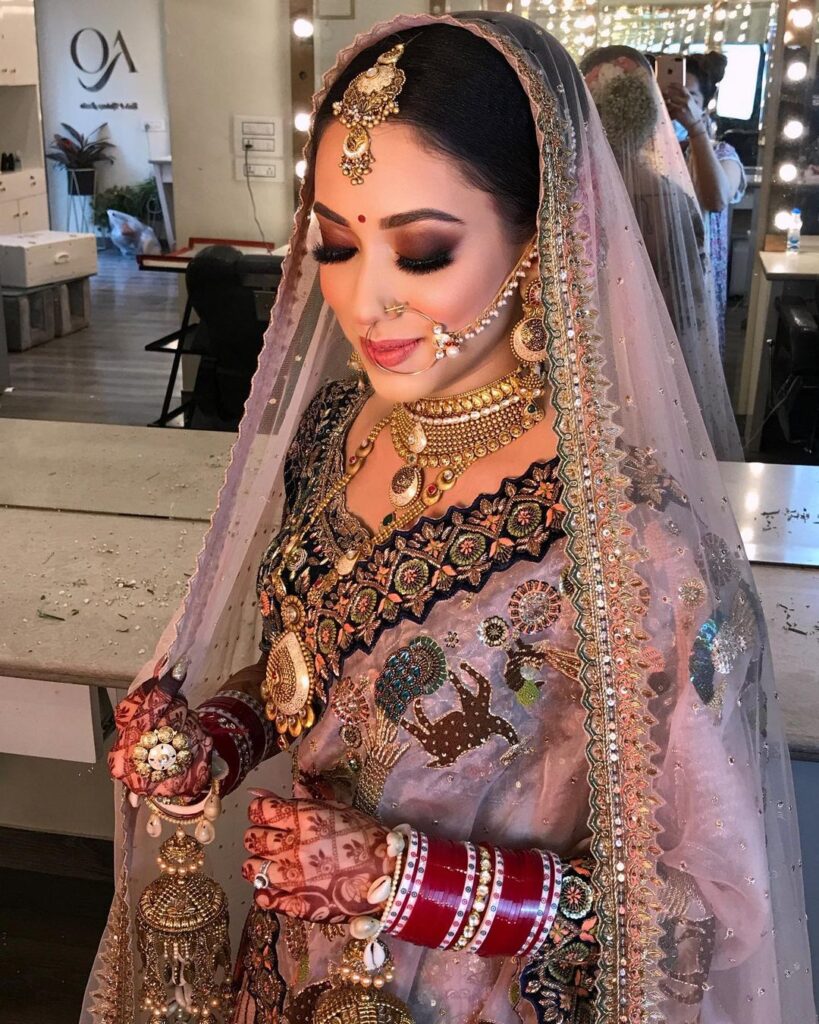 Courtesy: Aarushi Oswal
Red Lip & Golden Eyes Bridal Makeup Look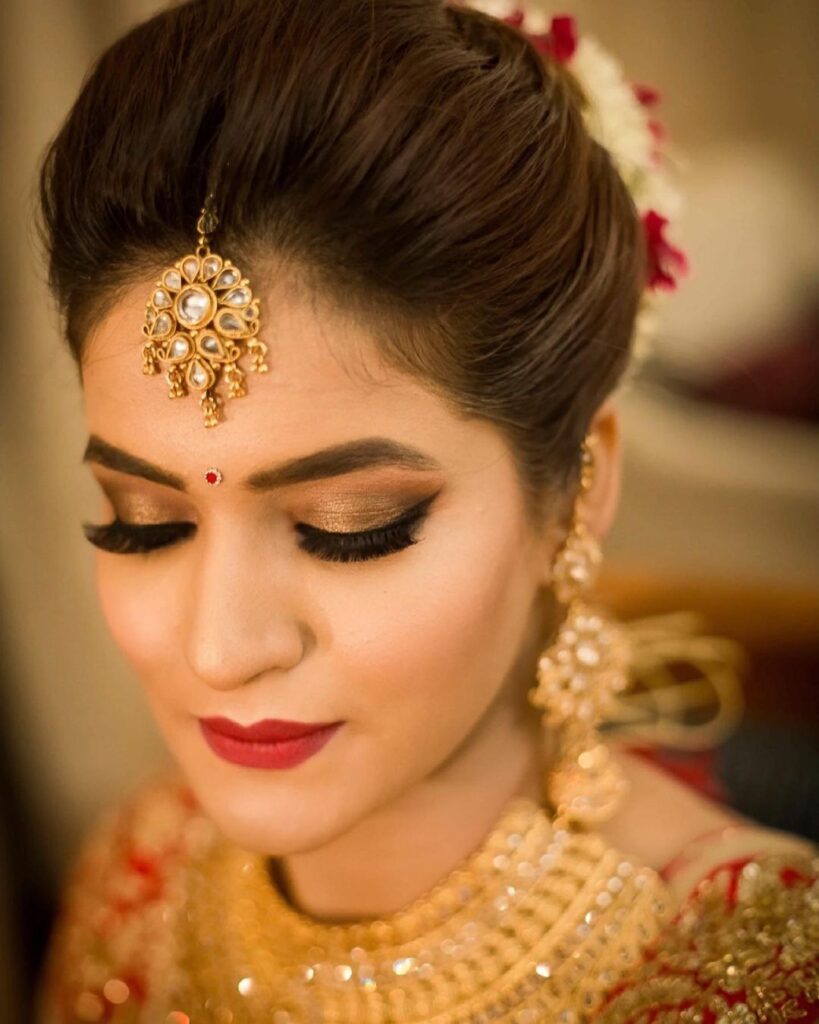 Courtesy: Shruti Sharma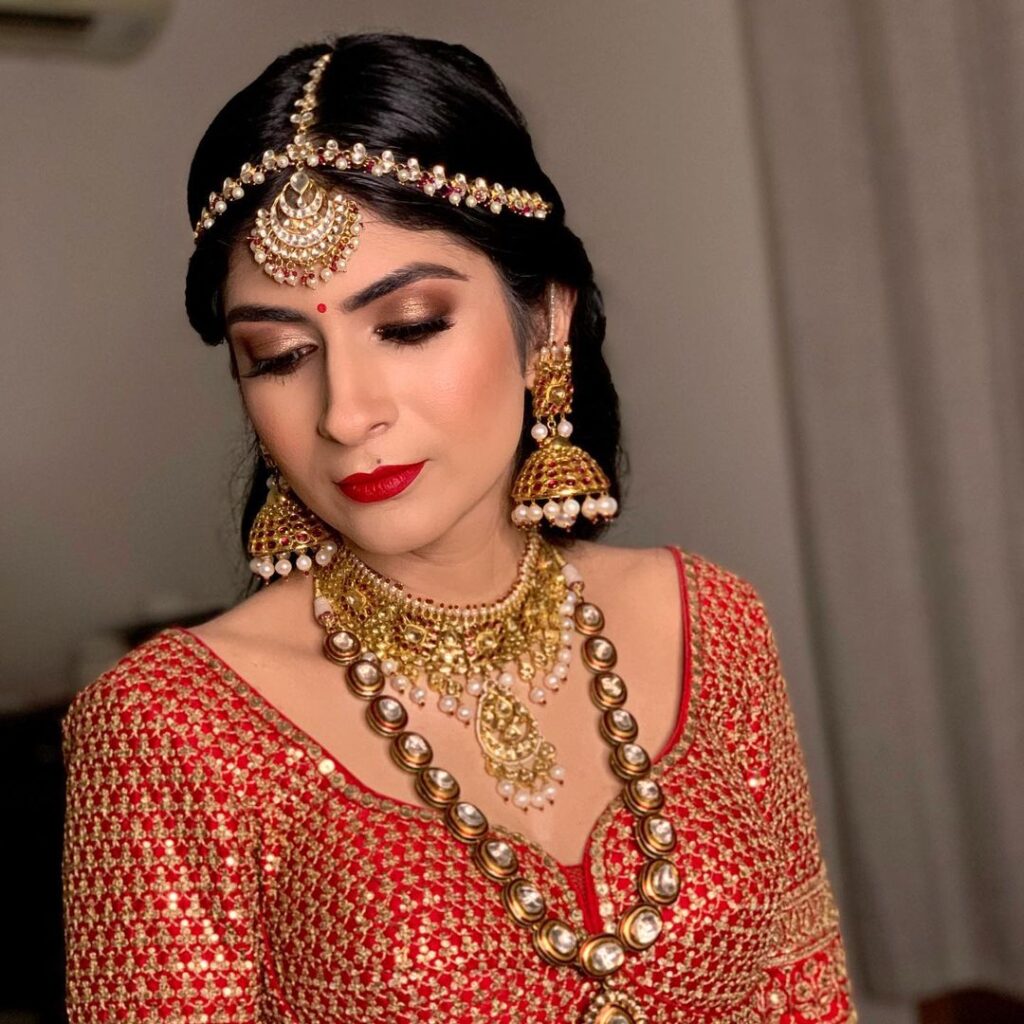 Courtesy: Pooja Khurana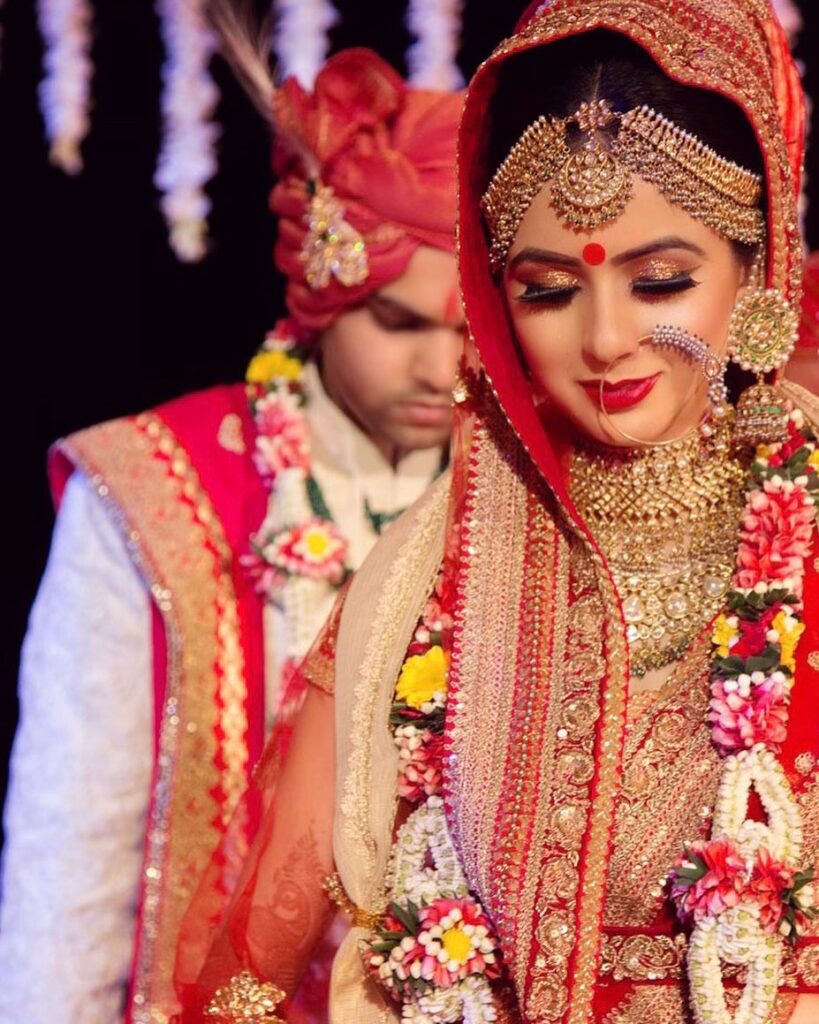 Courtesy: Samridhi Dhillon
Pop Of Color On The Eyes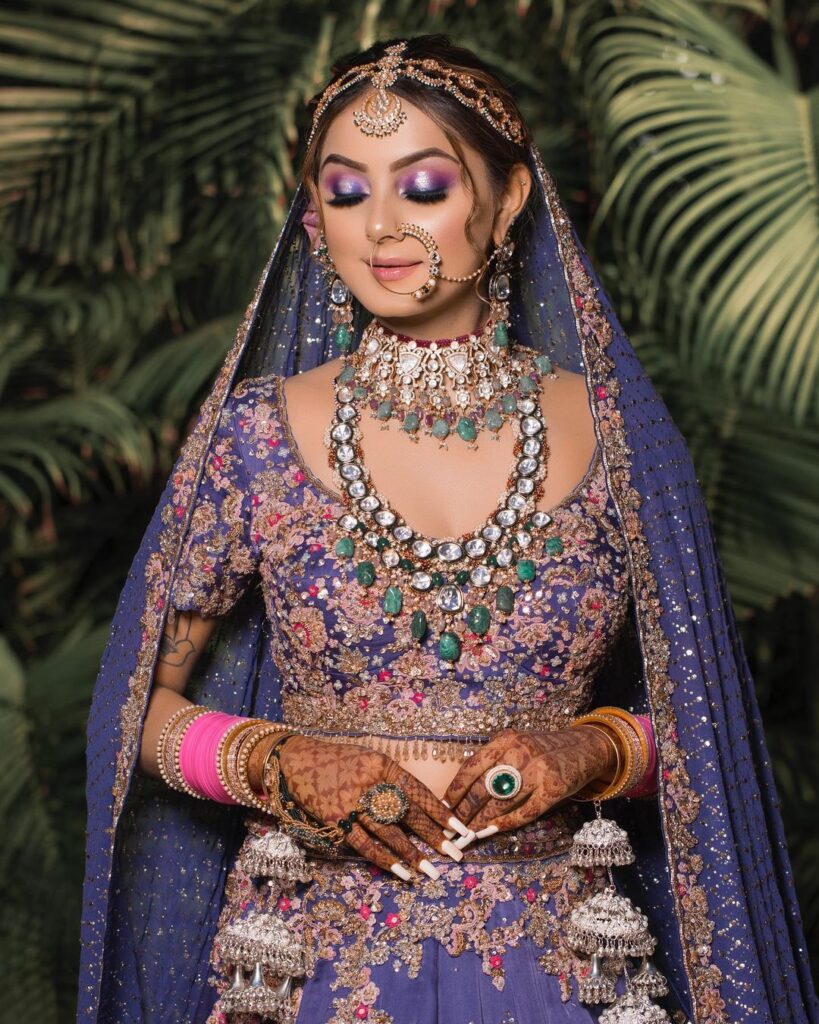 Courtesy: Guneet Virdi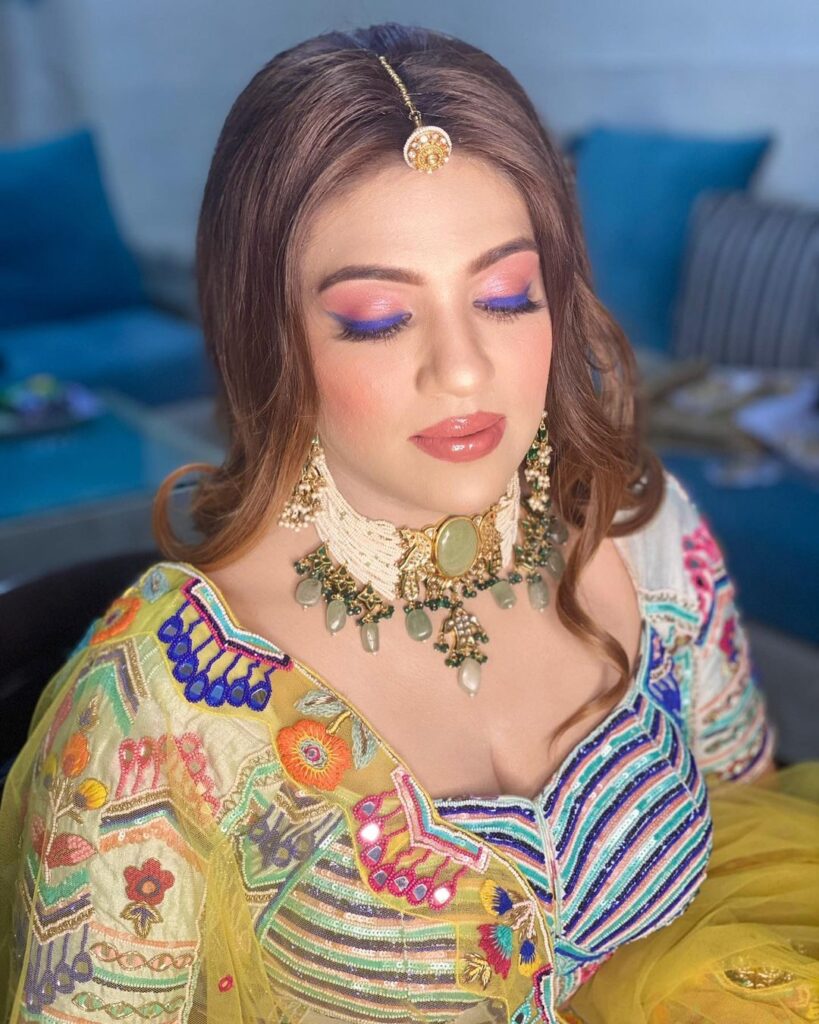 Courtesy: Samiksha Jai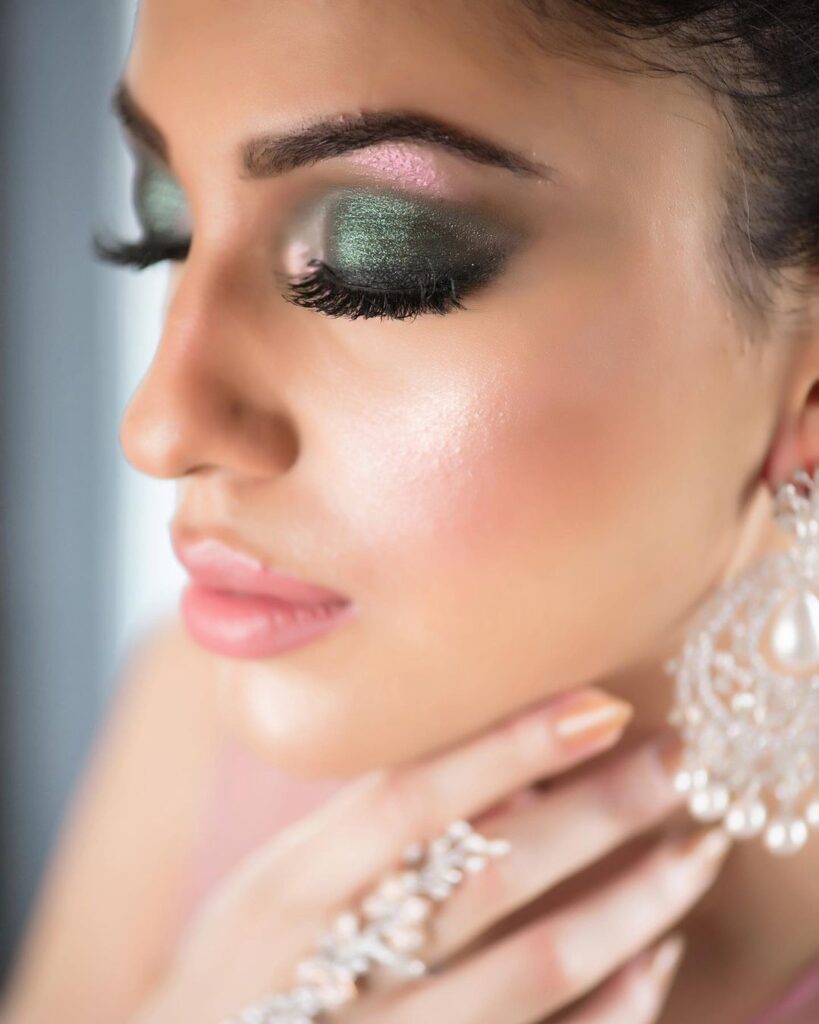 Courtesy: Urmi Kaur
Smudged Kohl Eyes & A Nude Base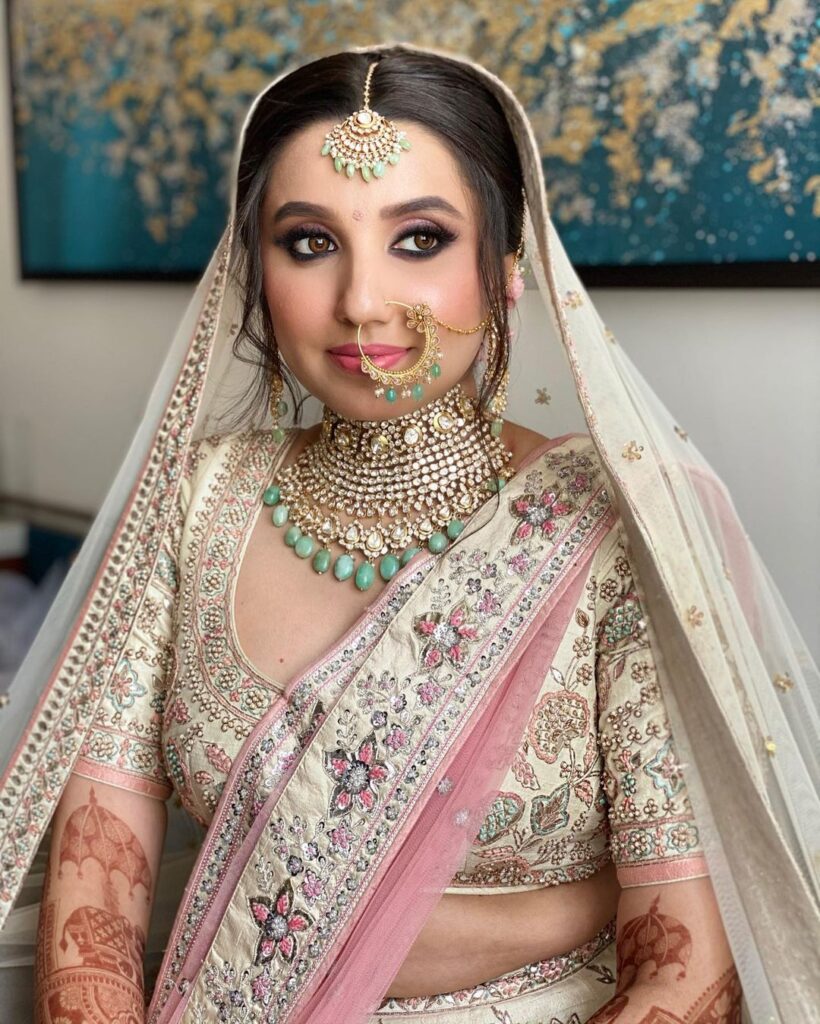 Courtesy: Varsha Gidwani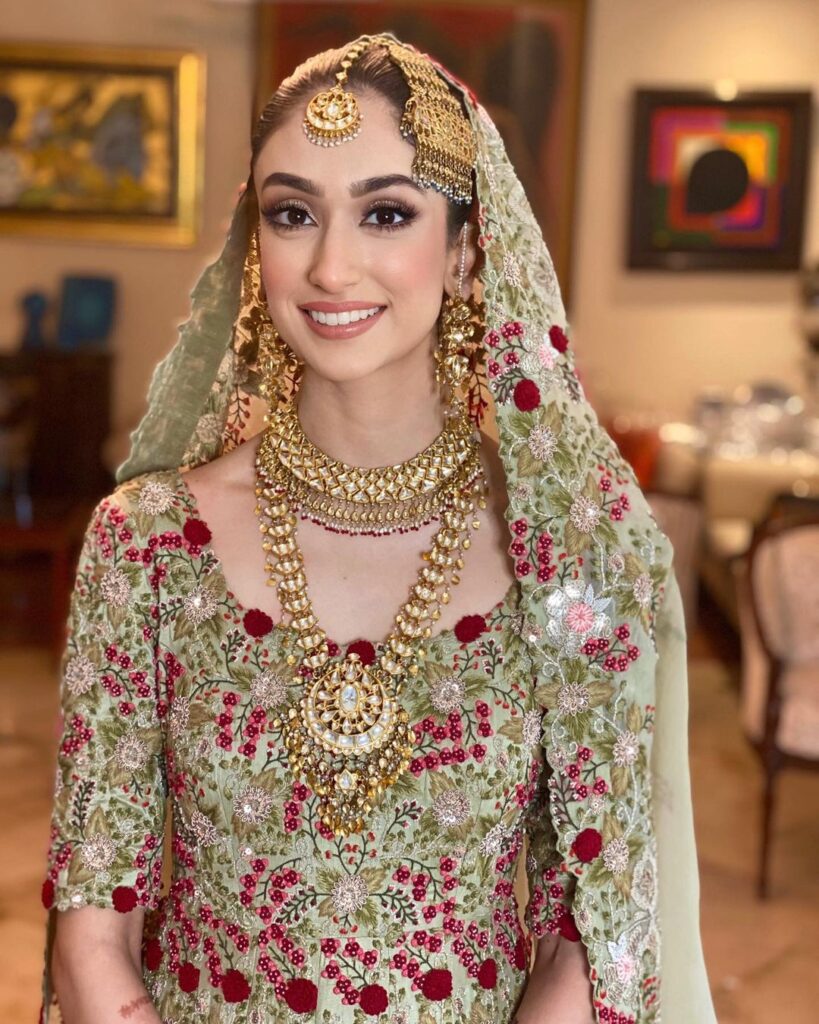 Courtesy: Meera Sakhrani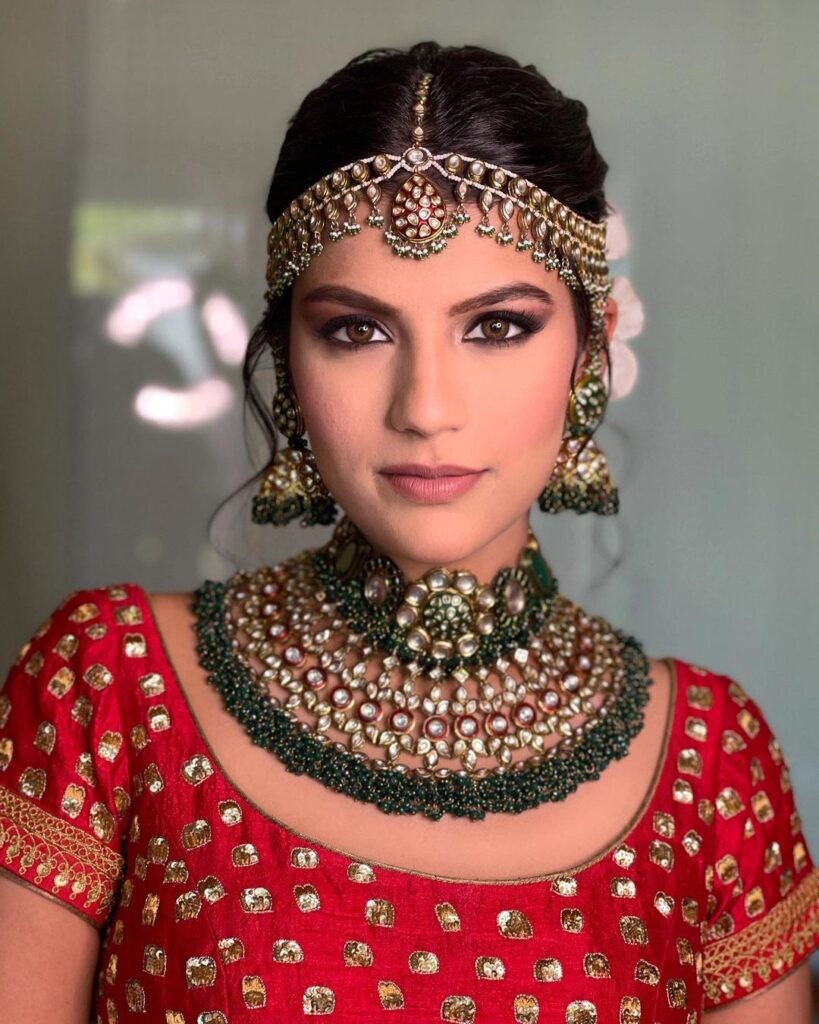 Courtesy: Urmi Kaur
(article courtsey: wedhook.in, nov 1, 2021)
Brands we use:- Krylon | Mac | Kikos | Inglot | Sephora | Huda Beauty | Bobbi Brown
Includes:- Makeup + Hairstyle + Dress/Saree Draping + Nail paint
Terms
*Block date & time of occasion, before booking or purchase any offer.
*Only for ladies.
*For outstation makeups, travelling+accomodation charges extra applicable. (For booking or details call at 7830730003)